Medical Cannabis Dispensary
Certified Medical Cannabis Consultants
Why Medical
Patients Shop at 365
Here at 365 our roots are deeply ingrained with WA's medical cannabis patients. We started as Seashore Collective in 2012 and have been helping patients ever since.
Benefits 365 offers patients:
$0 Card Fee
Sales Tax Free + 10% Off Entire Purchase
Products priced to help you!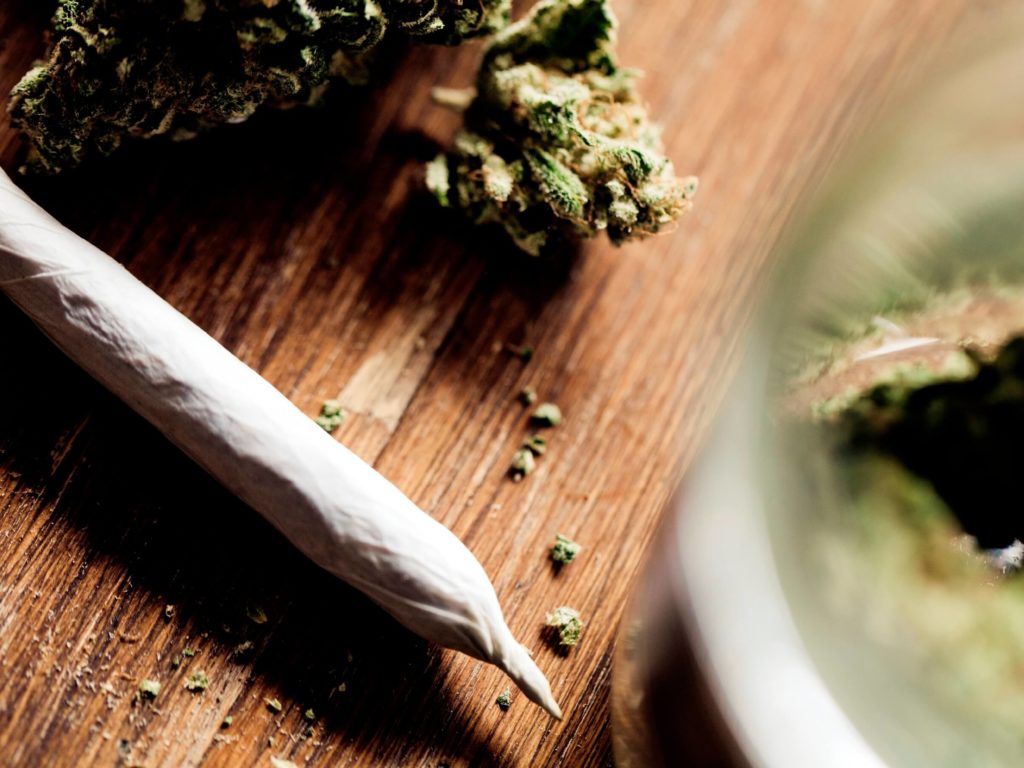 As a patient you will never have to set up an appointment to get your Medical Cannabis Card. We want you to know you can come in any time and  you will be able to get helped by a certified consultant.* We have certified medical consultants ALWAYS on staff.
We will never charge you for getting your card made.
As well as all these benefits we would also like to offer 10% Off to all medical patients shopping at 365.
If you ever have any questions or concerns please make sure to stop by we would be happy to answer any and all questions 
Here are the benefits of being a recognition card holder:
Qualified patients and designated providers who are entered into the medical cannabis database may legally purchase sales-tax free any combination of the following from a licensed cannabis store with a medical endorsement:
Three ounces of usable cannabis

Forty-eight ounces of cannabis-infused product in solid form

Two hundred sixteen ounces of cannabis-infused product in liquid form or

Twenty-one grams of cannabis concentrate
Recognition card holders may also grow in their home or as a member of a cooperative:
Six plants for personal medical use, and

Possess up to eight ounces of usable cannabis produced from their plants.
If the patient's healthcare practitioner determines the patient requires more than the presumptive amount, they may authorize:
Up to 15 plants for personal medical use, and

May possess 16 ounces of usable cannabis produced from their plants.
Note: No more than 15 plants may be grown or located in any one housing unit even if multiple qualifying patients or designated providers reside in the housing unit. The only exception will be for cooperative gardens established under SB 5052.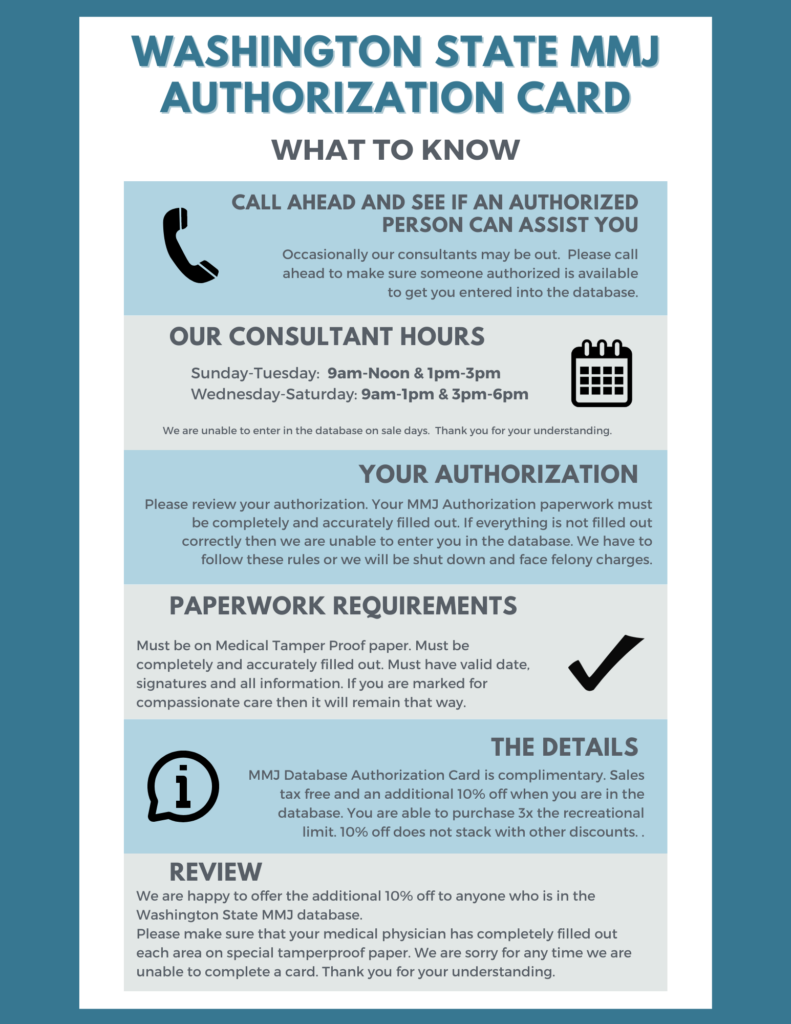 *We will not be able to enter medical patients into the state database or redo medical cannabis
authorization cards on any holiday sales days