Deals for Every Cannabis Occasion. Everyday of the Year!
Find deals for every cannabis occasion.
Everyday of the year in Shoreline!
New Years Sale! December 31st and January 1st!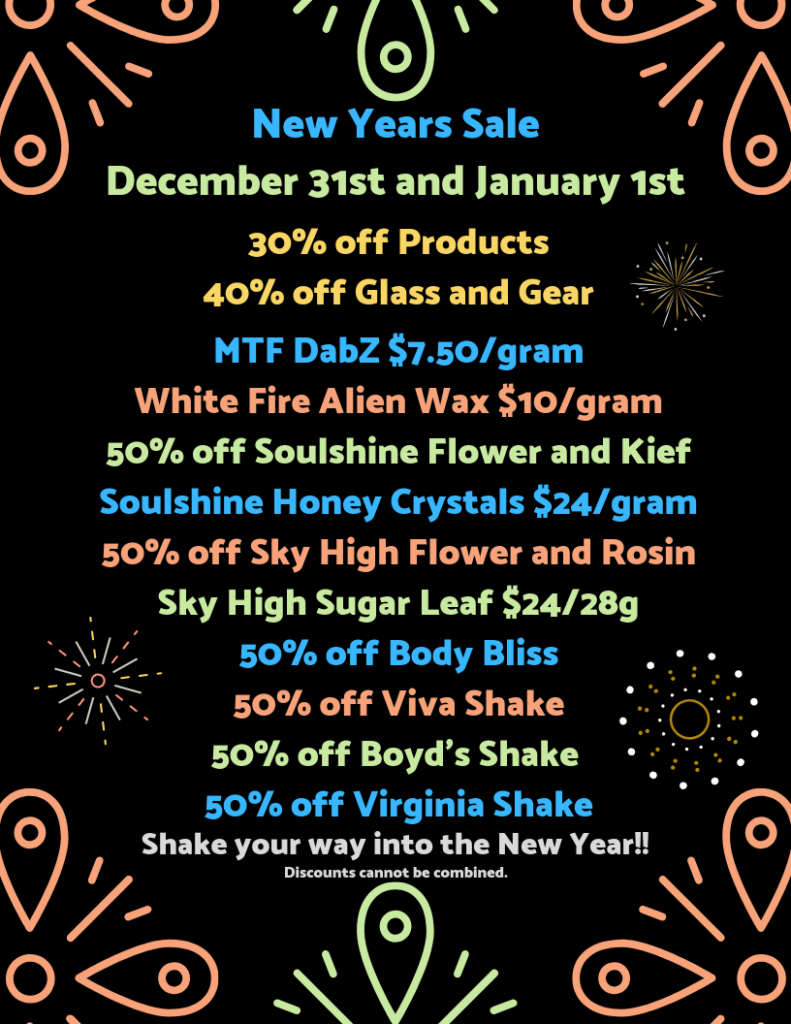 What 365 Customers are Saying
My favorite store. Wonderful and super knowledgeable budtenders. Giant selection. Daily sales. Point system for extra discount. I drive 30 minutes to get there instead of going to stores 3 minutes away and 7 minutes away from my house.
This is my favorite cannabis shop in the greater Seattle area. They have the best and most extensive selection. Everyone working there is very knowledgeable and helpful; I can almost always find something for my needs there and I'm a medicinal smoker. They're very thoughtful and I genuinely enjoy coming in.
Best dispensary I have and probably will ever go to. Its definitely my go to and I was hearing them remember me by name by like the 3rd time I was in. Great employees with constantly changing deals to convince you to come again.
Hours: 
Sunday – Thursday 9AM–9PM
Friday – Saturday 9AM–10PM
Address: 
17517 15th Ave NE
Shoreline, WA 98155
Phone: (206) 557-7778