By Hale Garcia-Dean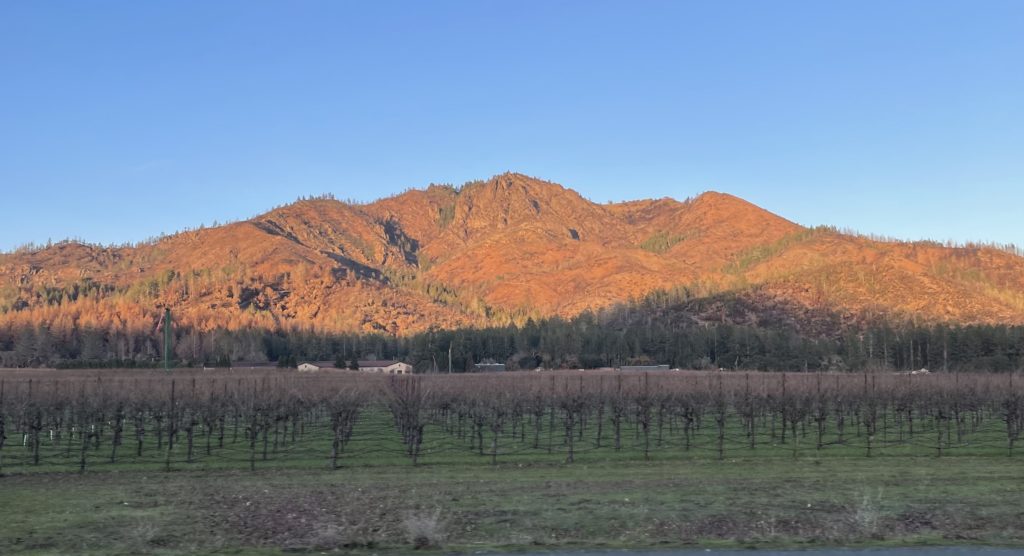 ---
Santa Rosa is located in the heart of Sonoma County and is known for its famous vineyards, amazing wines, and scenic outdoor beauty. It is also one of the last stops before hitting the Emerald Triangle and has a wonderful selection of California's best cannabis. For our avid hikers looking to enjoy some fun hikes in Santa Rosa we've compiled a list of strains that skip the heavy, sedating "couch lock" effect, (typically Indicas and Indica-Dominant hybrids), and have more euphoric, energizing and uplifting effects which are optimal for getting out and being active.
Sativas are often a favorite for people looking for a high that can be described as motivational, uplifting or productive. The following strains are our top 8 Sativas and Sativa dominant hybrids that are perfect to enjoy before hitting your favorite local trails and hikes, many of which you'll find at your favorite local dispensary (us!)
---
Sour Diesel
Sour Diesel is one of the most popular Sativa marijuana strains, coming into popularity in the early 90's and becoming a classic in the decades afterwards. This strain is pungent, energizing, uplifting and a favorite among Sativa smokers. As expected, this strain is known for its diesel profile, as well as its earthy and pungent aromas.
Durban Poison
Durban Poison is a Sativa which originated in Southern Africa, and has been popular in the United States since the 1970's. This strain is known for inspiring creativity, helping maintain productivity, motivation and going outside to do something fun. The scent and flavors of this strain are sweet, herbal and piney.
Lamb's Bread
Lamb's Bread is a famous Sativa strain that comes from Jamaica and is thought to have been one of Bob Marley's favorite strains. This is another favorite for those looking for more energetic and uplifting effects. This strain would be perfect for an outdoor adventure. This strain has been described as earthy, pungent and woody in flavor and aroma.
Jack Herer
Named for the famous marijuana rights activist and author, this Sativa dominant hybrid strain is unrelenting and energetic just like its namesake. This strain has a unique flavor profile which tends to be pine forward. Alpha-pinene is the terpene (insert terpene article) that's responsible for that piney flavor, and it's a bronchodilator which means that it can help open and expand airways, which is great for outdoor activities and hiking!
Black Jack
This strain is a mix between Black Domina and the Jack Herer. This strain has been described as uplifting, inspiring and promoting an energetic high. The scents and flavors of this strain are usually described as earthy, piney and sweet.
Mimosa
Mimosa is a Sativa that's fairly popular and is commonly used by people interested in its motivational and uplifting effects. It also features a tasty citrus and fruity profile.
Blue Dream
Blue Dream is an extremely popular Sativa dominant hybrid that is noted to have a sweet taste and smell, as well as an uplifting and creativity inspiring effect. It can make you feel euphoric and excited, and some describe it as a "giggly" high.
Bruce Banner
This strain, which is named after the Incredible Hulk's alter ego, packs a powerful punch in the form of its powerfully uplifting and euphoric high. It inspires feelings of creativity. This strain is sweet, earthy and diesel.
---
These are just some of the many strains that you might find energize and motivate you to hit the trailhead with some friends in tow. Always consume cannabis responsibly and have a sober friend who can help you if you need it. Remember to drink plenty of water, and most importantly, have fun!