We love getting to turn our customers on to new styles and strains of cannabis for fun and relaxation. After all, marijuana is one of humankind's oldest and most revered ways to relax, blow off a little steam, and just feel great. But of course, that's not all we turn to cannabis for! As survey after survey shows, a growing number of Americans who aren't interested in recreational weed are turning to marijuana for anxiety and finding that marijuana and sleep make for a great pairing.
Why? It's admirably simple, really: Cannabis is uniquely tailored to work with one of our body's main regulatory networks, the Endocannabinoid System. That's why marijuana helps us manage anxiety, stress, and insomnia gently and sustainably, without the numbing or other harmful long-term effects of pharmaceuticals.
If you're interested in learning how to use marijuana for anxiety, or how marijuana and sleep interact, this is a must-read post. And we'll make it even more impactful by including specific strain recommendations!
Ready? Let's get set to get relaxed!
Marijuana for Anxiety: What the Science Says
Anyone who's ever tried marijuana knows about its delightful euphoric effect. That's courtesy of the cannabinoid THC, the major "active ingredient" in marijuana. But THC isn't the only game in town; the second most common cannabinoid is called CBD. We've written about it before, and while it doesn't impart much of a psychoactive effect, it's a very important component when it comes to marijuana for anxiety.
While some people find THC's euphoric effects calms their anxiety, others find it aggravates it. (If you've ever smoked too much weed and gotten a little paranoid, you'll know what we're talking about!) That's one reason CBD has received so much attention lately: Some studies show that it helps people reduce anxiety and stress without any noticeable intoxicating effects.
Marijuana and Sleep: Easing Us Into Restful Slumber (With Fewer Side Effects)
Similarly, CBD is becoming increasingly popular as an antidote for insomnia. Unlike pharmaceutical sleep aids—which tend to impart a "hangover" the following morning—many of us find that small to moderate doses of marijuana ease us into rest without making us feel groggy in the morning. A recent large-scale study found that CBD helped most patients improve their sleep by exerting a subtle calming of the nervous system.
One key point here is "low to moderate doses." When we're enjoying marijuana recreationally, of course, we're free to have the amount that feels best. But when it comes to marijuana for anxiety or as a sleep aid, many researchers recommend taking the lowest effective dose. Why? It turns out that cannabis is biphasic, meaning that its effects change depending on its dosage. And while it may sound strange, the majority of us actually get greater medical benefit from smaller amounts of weed!
Marijuana and Sleep, Marijuana for Anxiety: Strain Recommendations
As we mentioned before, some people tolerate THC well while others find it's distracting or otherwise unwelcome. So with that in mind, some of the strains we share have very little THC while others contain a moderate amount. Depending on your own preferences and physiology, you can decide which strain or strains best suit your needs!
Remedy CBD by Puffin Farms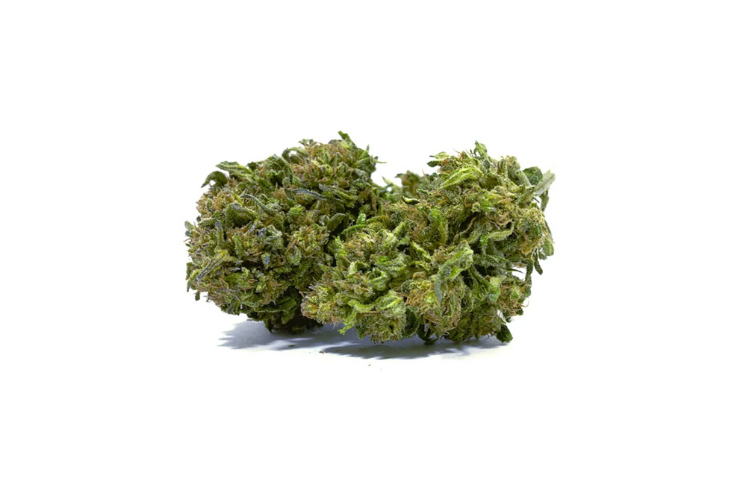 We love this high-CBD powerhouse! With a refreshing lemon and pine scent and little to no psychoactive effects, it's a great place to start if you're looking to tame stress, anxiety and insomnia. Users love it for its gentle, mellow calming effects on mind and body alike.
Critical Mass CBD by Artizen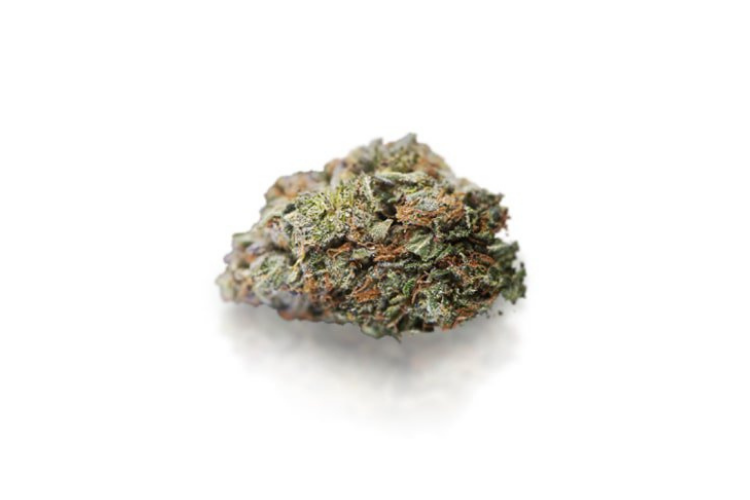 Bursting with woody, sweet and earthy aromas, this special flower is a favorite in the medical cannabis community. But while it boasts a high CBD content, it also contains a healthy proportion of THC as well. Those who enjoy its effects will be treated to a gentle physical relaxation, but those just starting to explore cannabis might want to look elsewhere.
Canna-Tsa Tanker by Dose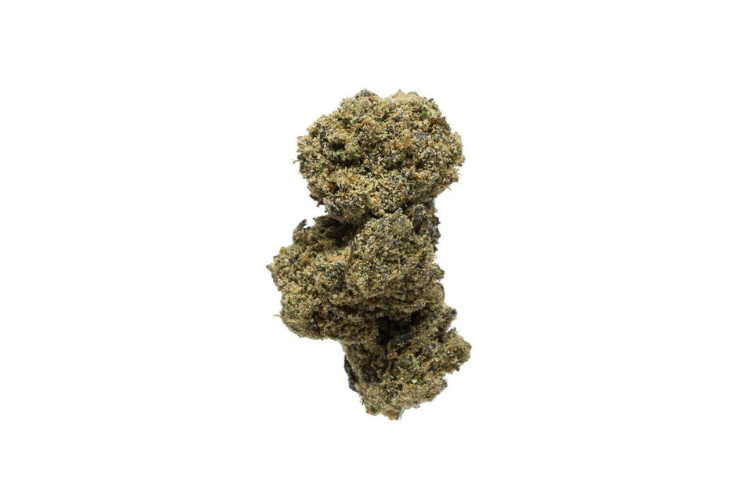 This high-potency cannabis oil is supremely versatile: You can add a little to a bowl or a joint, lean on its subtle citrus flavors to make delicious edibles, or consume it straight from the dropper. While it does contain a reasonable percentage of THC, Canna-Tsu is a CBD-forward hybrid strain. Expect mellow and relaxing effects paired with mental clarity and focus.
Harlequin CBD by Sticky Budz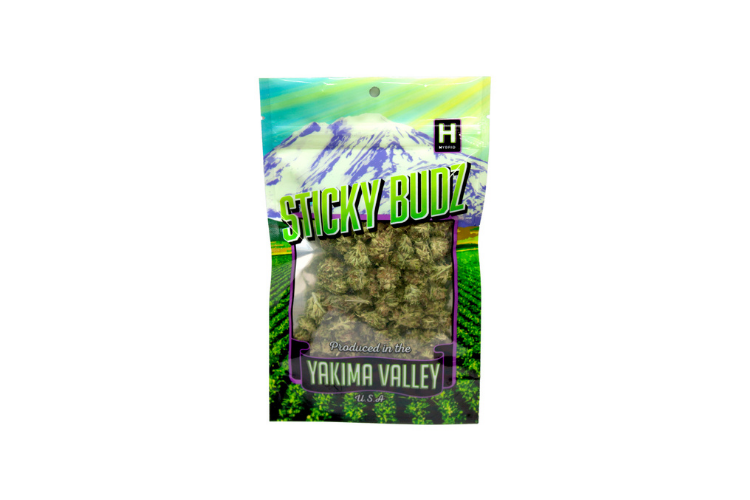 One of the most beloved high-CBD strains on the market, Harlequin is a go-to anxiety medication for countless Americans. Delivering a high dose of CBD with characteristic sativa-like mental clarity, Harlequin is renowned for the focus, happy uplift without intoxication, and gentle inspiration it imparts.
Mango CBD Joint by Juicy Joint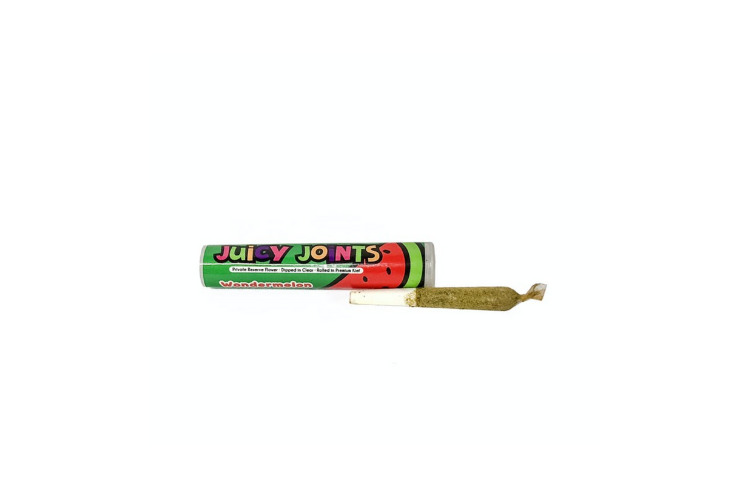 A stimulating (and delicious) pre-rolled joint that combines cannabis concentrate and kief (the flavorful dried trichomes of the marijuana plant), this yummy joint delivers a healthy dose of THC along with strong CBD content. That's why we recommend these pre-rolls to those who want to explore CBD but are already comfortable with the euphoric effects of marijuana.
You can grab these products and more at your nearest 365 Recreational. Choose your location and then check out our online menu to see what's in stock and place your order.