For some of us who are used to smoking cannabis, the idea of taking marijuana drops from a bottle may sound a little…strange. But believe it or not, taking a cannabis tincture is one of the oldest and most trusted ways there are to access the cannabis plant's medicinal properties. Why? In addition to providing a consistent and predictable dose, tinctures are shelf-stable, portable, and discreet.
If you're new to cannabis medicine, we think you'll find a ton of useful information here. Strap yourself in and get ready to dive into the world of cannabis tinctures!
Cannabis Tincture: A Simple and Reliable Way to Take Your Medicine
The cannabis plant is chock-full of potent, medically active compounds no matter how you take it. But when we're trying to get a consistent and predictable dose of medicine, there are drawbacks to smoking or vaping cannabis. For one thing, even taking slow and measured drags from a vaporizer, it's difficult to get a consistent dose. For another, many of us find the smoke from burned cannabis irritates our lungs.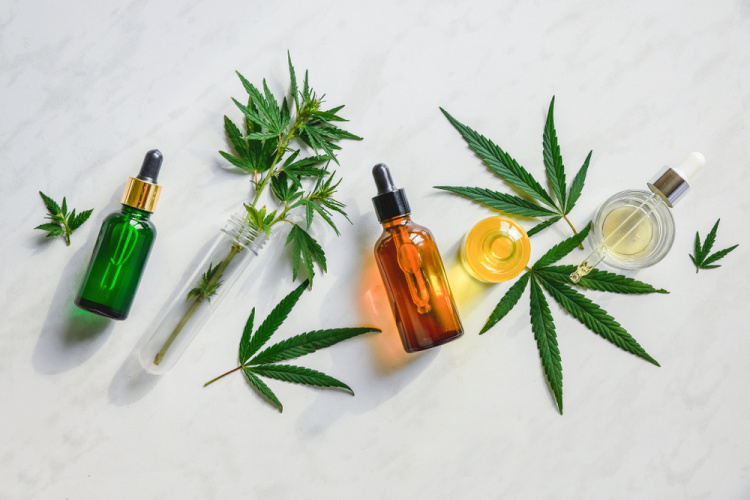 That's where a cannabis tincture can help. In its simplest form, a cannabis tincture is nothing more than an extract of cannabis flower in a neutral medium such as grain alcohol or an oil. The most popular choice is called "MCT"—short for "medium-chain triglyceride"—a translucent solution typically made from coconut oil.
For years, cannabis tinctures were actually the primary way we accessed the cannabis plant's medical benefits. In the 18th and 19th centuries, it wouldn't be at all unusual to find bottles of cannabis tincture in American apothecaries or drugstores. The Marijuana Tax Act of 1937 put a hold on cannabis medicine in this country, but now tinctures are making a big comeback.
It's not hard to see why. In addition to being a gift to those who want to get a consistent and predictable dose of cannabis (while avoiding smoke), tinctures are built to last. Stored away from heat and light, a bottle of tincture can last at least a year without losing its potency.
Finally, because they're packaged in generic-looking bottles, cannabis tinctures are a great choice for those of us who want to take our medicine on the go. A tiny, pocket-sized bottle typically contains enough medicine for many weeks, even months!
Cannabis Tincture: How to Use Them
Using a cannabis tincture isn't really any different from using any other cannabis medicine. Based on how much THC it contains, you'll feel roughly the same effects as with inhaled cannabis, though it will take longer to take full effect. Here's how it works.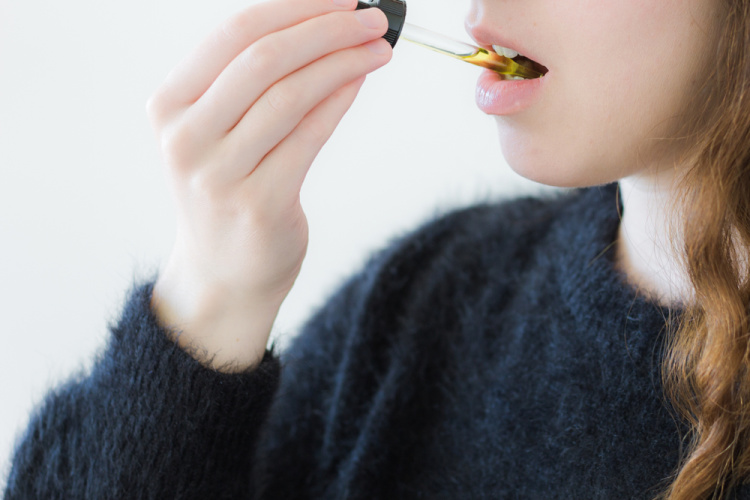 If you simply swallow the tincture straight from the dropper it will generally will take up to two hours for the medicine to reach full strength. If you're looking for a faster effect, try putting the drops under your tongue. Because of the network of blood vessels there, this is a great way to absorb the cannabis medicine in the tincture. In this case, you can generally expect to feel the effects of the medicine take hold in roughly 15 to 45 minutes. What's more, some cannabis clinicians believe that because this method circumvents the stomach and its digestive juices, it allows our bodies to more fully absorb all the medically active compounds in the cannabis tincture.
Cannabis Tincture: How Much Do I Take, and How Long Do They Last?
So, let's tackle what might be the most important question: How much cannabis tincture should I take? As it turns out, there's not really a single answer. Everyone has a different physiology and reacts slightly differently to cannabis medicines. That's one reason we always advise those trying cannabis tinctures (or any other cannabis medicine) to "Start low and go slow." Take just 2 or 3 drops and then wait at least 90 minutes to assess the tincture's effects. Why so little? While it's medically impossible to "overdose" on cannabis, the effects of taking too much can be unpleasant! We'd like you to enjoy the effects of your cannabis tincture (as well as being sure you're getting all the medical benefits you possibly can!).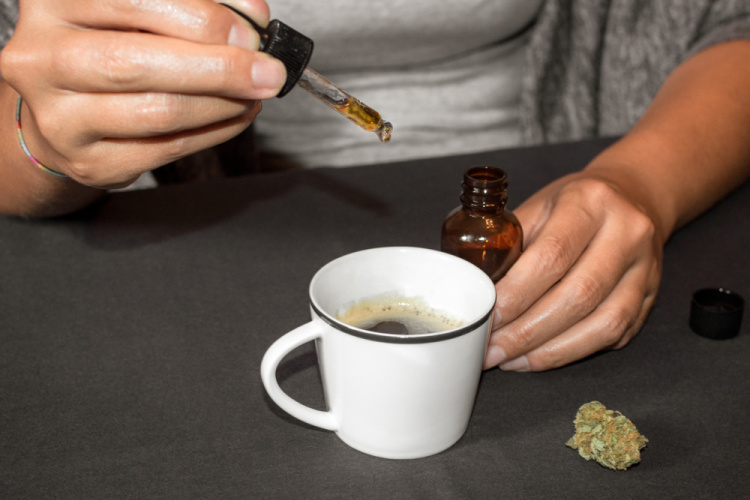 That brings up another question: How long do the effects of a tincture last? Once again, that depends on several factors, including your personal physiology, your weight and age, and your experience with cannabis, among other things.
In general, if you swallow a tincture you expect the effects to be long-lasting, spanning several hours at least and in some limited cases up to 12 hours. If you use the tincture sublingually as described above, you can expect a slightly shorter effect than this, though it should still last longer than what you'd normally experience with smoked or vaped cannabis.
Are you ready to try a cannabis tincture? We stock plenty of them! If you have any other unanswered questions about cannabis tinctures, please feel free to ask! We're always ready to help!